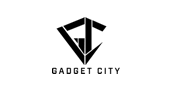 | | | |
| --- | --- | --- |
| | Shopping Cart | |
The UNIDEN UPP120 EMERGENCY POWER BOOSTER PACK AND INFLATOR 12VOLT is

currently out of stock

UNIDEN UPP120 EMERGENCY POWER BOOSTER PACK AND INFLATOR 12VOLT

The Uniden UPP120 has been designed to be used as a complete multi-purpose emergency power pack.

Central to the system is an extremely efficient and highly functional 12 volt power pack, complete with LED status display. The power pack is designed to provide emergency jump start power in the case of a flat battery, power and recharge a multitude of everyday items, inflate and adjust tyre pressures and even provide light.

The heavy duty jumper cables (supplied) neatly plug into the compact 12 volt power pack to provide a starting current of 200 A (400A peak), enough to start most petrol engines under five litre and diesels under three litre.

For inflating tyres and sports equipment the kit includes an extremely compact 12 volt air pump with in-built air hose, easy to view gauge to the maximum of 80PSI, On/Off switch, power pack connector, sport needle, inflation adapter and LED light.

Additionally, the kit includes a 2-1 mini USB/micro USB plug in cable to provide convenient recharging and powering of smartphones and tablets. USB battery power provides 12,000mAh. Finally, a powerful integral LED flashlight provides excellent light in emergencies or when working in dark spaces such as engine bays. Sold complete with 12 volt and 240 volt plug in chargers. Size; L: 170mm W: 80mm H: 40

Key Features

Supports Engines: <5.0L (<3.0L Diesel)

2-1 USB Cable (Mini USB/Micro USB)

Compact Air Pump with:
- Pressure Gauge
- Car & Bike Valve Connector
- Sports Ball Needle

Lifecycle: 1,000 discharges

Resting Discharge Loss: 12%/year

NOTE: DO NOT REVERSE WHEN CHARGING OR JUMP STARTING AS YOU MAY BLOW THE UNIT INSTANTLY AND THIS IS NOT COVERED UNDER WARRANTY. IF USING TO JUMP START A VEHICLE BIKE BOAT ETC, TAKE THE CONNECTORS OFF ONCE THE CAR HAS STARTED TO AVOID DAMAGE TO THE BATTERY. READ THE INSTRUCTIONS ON THE BOX BEFORE USING.