Are you looking forward to having an outing with friends or family members somewhere far from your busy life? It is vital to have such trips for a refreshed mind. However, make sure that your trip will not be interrupted by misfortune. It seems challenging to have things like lighting, fridges, fans, and other electrical devices on your trip without having a source of electricity, and carrying such huge batteries is not a feasible choice. Let Baintech solve this problem of yours with its portable Slimline Lithium Battery.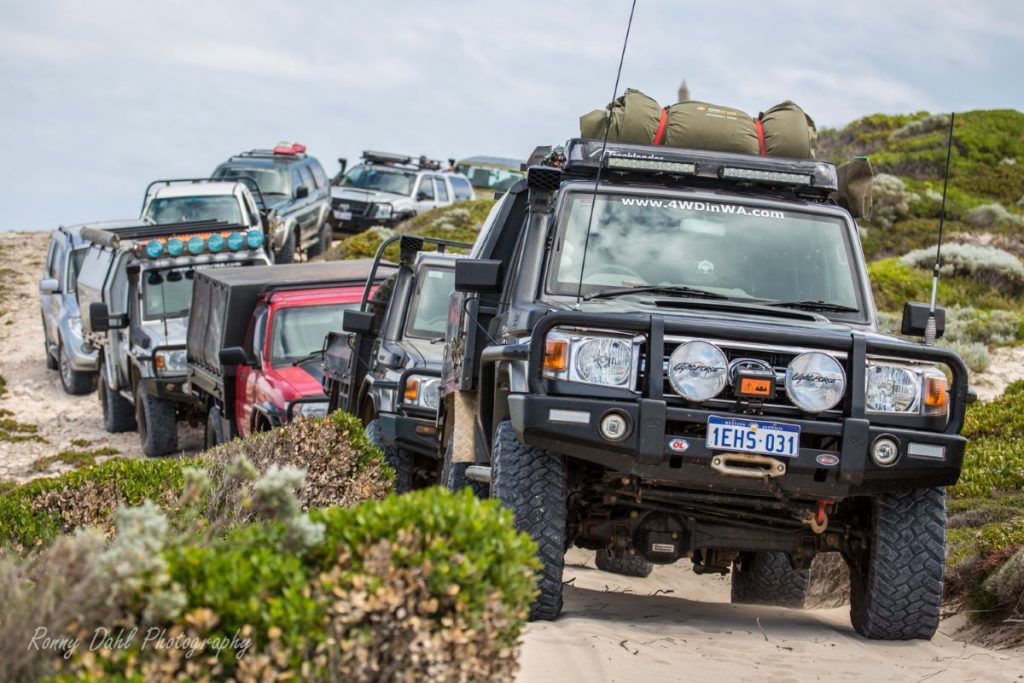 Easy to Carry
Baintech Slimline Lithium Battery, with the weight of 11kg, is one of the slimmest Portable Car Chargers that you can easily carry anywhere in your car without any inconvenience. With a capacity of 110Ah and a Voltage of 12.8V, it is one of the finest portable battery chargers for such trips and outings. This portable power battery is constructed with the latest lithium iron phosphate combination, which is the best form of metals that provide lasting performance.
For all Devices
This portable battery charger comes with two plugs that can be used for charging this battery or consuming the stored electricity for using your electrical devices or both. There is a wide variety of connectors to choose from for providing output to your different devices and connecting it with the source of charging this battery, either via a solar panel or any other power source. With these variations and features, you can use this portable power battery for your needs and requirements to help you enjoy your trip or outing without any disturbance or inconvenience.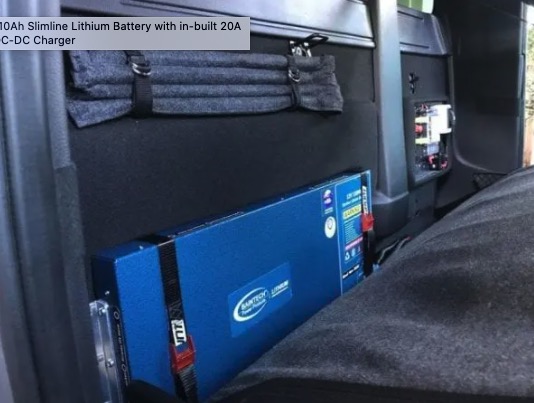 Battery Management System
Standard batteries are difficult to manage because they don't have systems that can save them from being overcharged, overconsumed, or maintaining their internal environment. Baintech Slimline Lithium Battery aids you in solving this problem. With its inbuilt Battery Management System, Baintech relieves you from all kinds of worries and tensions by protecting it from all extreme conditions and makes it last longer than batteries without a management system.
Long-Lasting
There is no uncertainty that Lithium Batteries are the most powerful rechargeable batteries. These portable power batteries provide you with more life cycles than conventional batteries. They provide you with around 2,000 – 5,000 cycles without considering the instances when your battery still reaches 50%, and you plug it in for charging; you can still use that remaining 50% of usage to count it as one cycle. It not only makes your battery last longer but also reduces your maintenance costs.
Fast Recharge & Low Self-Discharge Rate
Lithium technology also provides you with the benefit of getting your battery charger faster than other conventional batteries. It also reduces the self-discharge rate by reducing the capacity of your battery while it is in no-functional condition. As compared to non-lithium batteries, lithium batteries provide your 10% – 15% lower self-discharge rate.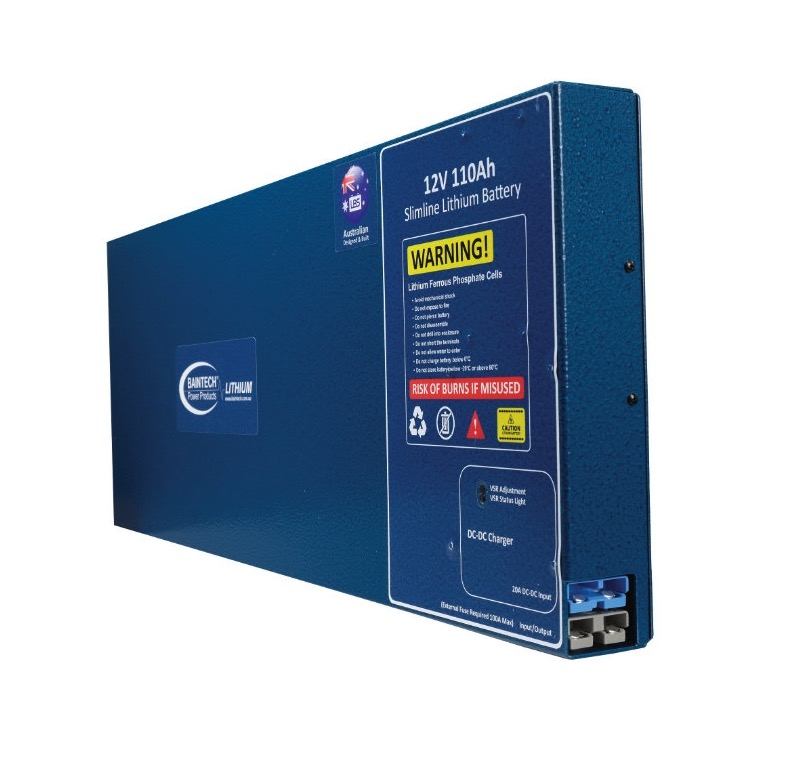 5 Years Warranty
Unlike other portable car charger batteries, Baintech Slimline Lithium Battery keeps its promise with a specific warranty to ensure everything works smoothly without any hindrance and difficulty for a full five years.
Baintech Slimline Lithium Battery is a complete solution for all your wants and requirement. You can also use it in other places apart from going on trips and outings. It can be used in homes, offices, events, and other places to fulfill the need for electricity in a portable form.
Check out the popular Baintech 12v 110ah slimline lithium iron battery here