THE ALL POPULAR GARMIN DRIVESMART 65 LIVE TRAFFIC 6.95″ SCREEN MAPS+TRAFFIC NAVIGATION DEVICE

With the full set of features and onboard maps for Australia and New Zealand, GPS navigator Garmin DriveSmart 65 provides all of your navigation needs.
With a large 6.95" screen and simple menus, this vehicle suction cup mounts with a power cable and preloaded maps are easy to use, even on first time trips. Let its voice-activated technology guide you through every step.
The Garmin DriveSmart 65 offers
6.95″ screen size that automatically adjusts to any outside light level, the suction cup mount for easy installation, vehicle power cable to connect the device to a car battery and much more. This GPS navigator comes preloaded with maps of Australia and New Zealand.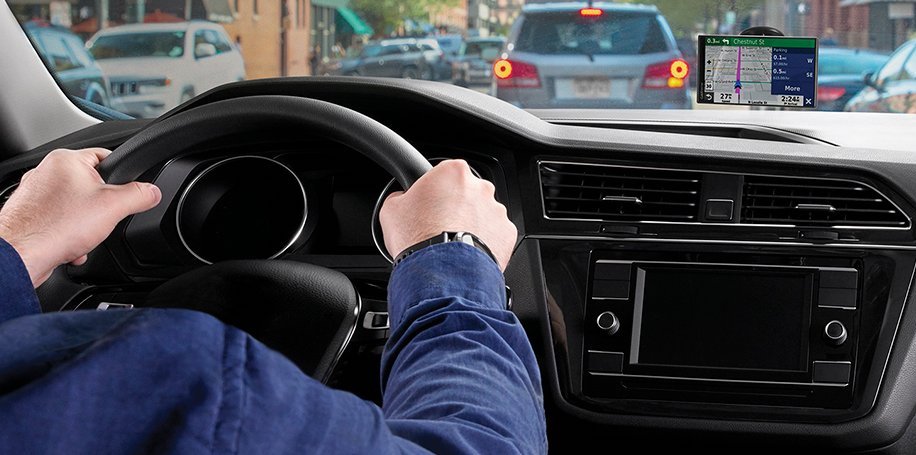 The DriveSmart 65 has voice-activated commands, which can also be used hands-free! The intuitive interface provides simple menus for navigating through your screens while bright maps are displayed on the 6.95'' high-resolution display screen. With lifetime map updates included at no additional charge, this product is an excellent way to take control of your navigation experience.
This can be an ideal navigational tool for those looking to explore Australia and New Zealand.
The Garmin DriveSmart 65 is a GPS navigator with easy-to-read maps that offers simple menus and quick route suggestions. This device comes preloaded with maps of Australia and New Zealand.
The DRIVE SMART 65 LIVE allows you to keep your eyes on the road while navigating to your destination. This GPS has a 6.95″ screen, keeping you in the know with traffic updates and giving you access to nationwide roadside details.
Power is optimized for display use in daytime driving conditions, hands-free calling capability, when paired with compatible smartphone features, include voice-activated navigation, lane assist arrows showing which lane will lead into or away from an upcoming turn, route shaping and more.
Accessible unlike small phone screens

This product includes a GPS. It provides valuable information to customers and helps them with their navigation needs.
It has a large 6" display that makes it easy to use no matter what the size of the customer's hands are like, voice-activated for hands free calling with people on your phone or maps, and up-to-date maps with an Australian directory of historic sites and national parks without you needing to buy additional software!
Terrain and 3D Buildings
The Garmin DriveSmart 65 GPS with a 6.95″ screen, preloaded street maps to help at the moment of need and data cards for updates that will provide an accurate route, 3-D buildings and terrain features, backup camera compatible yes.
Garmin's DRIVESMART 65 LIVE TRAFFIC with 6.95-inch touchscreen display redefines the driver experience by delivering smarter navigation, live traffic updates and hands-free calling that fits into your daily set of mobile tasks. With Garmin Real Directions™, no more boxy, cluttered maps to follow congested streets; instead find clear instructions delivered by landmarks you can spot from your car—the corner coffee shop or the bright yellow house on the hill. And now thats its easier than ever to avoid accidents thanks to intelligent alerts.
The ultimate Garmin DriveSmart 65T LiveTraffic 6.95″ Navigation System. This GPS system helps you navigate to your destination with good battery life for extra peace of mind, maps preloaded with street maps, 3D buildings and terrain that are more realistic than ever before. With Camera Assisted Technology this navigation device also functions as a backup camera when used in conjunction with an external video input sold separately – helping guide you on lengthy trips when visibility is limited or non-existent!
Don't leave home without.
Buy now before you go on holidays