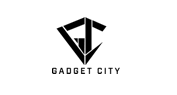 | | | |
| --- | --- | --- |
| | Shopping Cart | |
The UNIDEN G2010 ADDITIONAL WEATHERPROOF CAMERA is
currently out of stock
Check out

Security

category for other Great deals.
UNIDEN G2010 ADDITIONAL WEATHERPROOF CAMERA
In stock and ready to EXPRESS ship
Additional Weatherproof Camera for the Guardian Digital Wireless Surveillance System
Homeowners are becoming more security conscious than ever, with recent research revealing that one home is broken into every 90 seconds in Australia. Addressing the increasing demand for high quality, affordable security, the new Uniden Guardian is Australia's first true plug-and-play wireless surveillance system with a remote viewing iPhone or android app.
This Additional Weatherproof Digital Wireless Weatherproof Surveillance Camera is the perfect add-on to the Uniden Guardian Digital Wireless Surveillance Pack.
The Uniden Guardian 2010 Camera is compatible with the Guardian G2720, Guardian G2711 and the Guardian G2710 Digital Wireless Video Surveillance Systems.
Ideal for monitoring outside of properties, the Uniden Guardian is the ultimate all-in-one security system for the home.
This is an Additional Indoor Camera only to expand the Guardian G2720, Guardian G2711 and the Guardian G2710 Digital Wireless Surveillance Systems.
Additional Indoor Camera Only
Monitor the safety of your children
Secure digital crystal clear wireless solution
Keep a close watch on your property
24/7 Protection for your Family / Business / Home
Wireless A/V Transmission from Camera to Monitor

- Wireless up to 150 mtrs
- Secure, digital & interference-free transmission (FHSS)
- 2.4GHz digital FHSS transmission
- Multi-Position Mounting bracket (wall or ceiling)
Scheduled, Motion Detection and Manual Record Modes allow recording of up to 4 Cameras

- Record footage direct to SD Card (4GB SD card included)
Remote Viewing, Anywhere. Anytime.

Download our Free Uniden Guardian App to Smartphones and Tablets for Remote Viewing!

- Compatible with: iPod Touch®, iPhone®, iPad®, Android devices™, PCs and Macs.
Quad, Auto Scan or Individual Views
1 x Weatherproof Camera Only
1 x Multi-Position Mounting Bracket