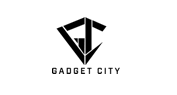 | | | |
| --- | --- | --- |
| | Shopping Cart | |
The VERTEX VX2200 CB UHF 5W 80 CHANNEL IN VEHICLE RADIO is
currently out of stock
VERTEX VX2200 CB UHF 5 WATT 80 CHANNEL READY RADIO
80 CHANNEL READY UHF RADIO
+88 COMMERCIAL CHANNELS IF NEED TO BE USED
Australian model With Australian Warranty
commercial quality
military specification
lmr programmable
Powerful, Easy To Use,
Simply Designed and Flexible.
The VX-2200CB (80 channel CB & 88 channel memory)
mobile is a full featured UHF CB transceiver designed
for flexible mobile business and recreational communications in the UHF CB and Land Mobile Radio
band. These transceivers are designed for reliable
communications in a wide variety of applications with
a wide range of operating capability provided by their
leading-edge design. The VX-2200CB has an eight
character alpha-numeric display to manage the 80
channel CB & 88 memory channel capacity.
/A Approved for CB and Land Mobile Use
• 80 channels CB & 88 channel memory
• D-sub-15 Pin Accessory Connector
• Power Output : 5 W (UHF)
• Wide Band Coverage UHF 450-520 MHz
• Loud Front Speaker Audio
• MIL-STD 810 C/D/E/F
• CTCSS / DCS Encode/decode
• 2-tone Encode/Decode
• 5-tone Signaling Built-In
• ARTS™ (Auto-Range Transpond System)
• DTMF Paging ( Option )
• Encryption ( Option )
• Voice Inversion/Rolling Code
c/w Mic, Mobile Bracket & DC Cable
You must have a license to use the commerical channels. The radio works as a uhf 80 radio out of the box.