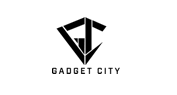 | | | |
| --- | --- | --- |
| | Shopping Cart | |
About Us

( CLICK TO SEE CUSTOMER FEEDBACK )
GADGETCITY WAS FORMED IN 2000 TO PROVIDE CONSUMERS WITH A LARGE RANGE OF ELECTRONICS PRODUCTS TO MEET TODAYS FAST PACED TECHNOLOGY MARKET.
GADGETCITY HAS BEEN SERVING CUSTOMERS FOR ALL THEIR NEEDS FOR THE PAST 17 YEARS AND ARE COMMITED TO EXTEND THIS SERVICE ONLINE AND IN THE FUTURE IN STORE.
WE ORIGINALLY COME FROM A CONSUMER ELECTRONICS BACKGROUND AT THE SAME TIME CUSTOMER SERVICE BACKGROUND AND HAVE WORKED IN SUCH BUSINESSES AS TANDY, DICKSMITH AND BETTA ELECTRICAL STORES AND BECAUSE WE HAVE EXPERIENCES IN RUNNING AND MANAGING SUCH BUSINESSES, WE HAVE GAINED EXCELLENT EXPERIENCE TRAINING IN THESE INDUSTRIES, THAT WE HAVE MOVED FORWARED TO PASS ON THIS INFORMATION AND PRODUCTS TO OUR CUSTOMERS.
WE ARE A FRIEDNLY AND SUPPORTIVE BUSINESS AND HAVE PASSION IN WHAT WE DO. WE ARE CONSTANTLY ADDING NEW PRODUCTS TO OUR RANGE OF BATTERIES, COMMUNICATIONS AND ASSOCIATED PRODUCTS. WE HAVE A FULLY SECURE 256 BIT ENCRYPTED ORDERING ONLINE SYSTEM AND FAST COURIER AND POST DELIVERY SYSTEM.
OUR MOTTO IS IF YOUR NOT HAPPY WE ARE NOT. IF YOU ARE HAPPY THEN TELL A FRIEND. WE ARE 100% BEHIND THIS AS EVERYTHING COMES DOWN TO CUSTOMER SERVICE AND ADVICE.
WE ALSO UNDERSTAND MANY CUSTOMERS DONT LIKE OR ARE NOT USED TO USING THE INTERNET FOR ORDERING AND THIS IS WHY WE HAVE ALSO INCLUDED PHONE ORDERS.
WE CAN BE CONTACTED 7 DAYS A WEEK AND WE WILL RESPOND TO ALL EMAILS WITHIN NORMAL BUSINESS TIME.