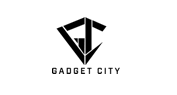 | | | |
| --- | --- | --- |
| | Shopping Cart | |
The GME TX655 TWIN UHF HANDHELD RADIOS 80 CHANNEL is
currently out of stock
Check out

Gme UHF HandHeld

category for other Great deals.
GME TX655 TWIN PACK UHF HANDHELD RADIOS
1 YEAR WARRANTY
currently out of stock
TX655 - 1/0.5 Watt Compact UHF CB Radios
2 X RADIOS INCLUDED IN THIS PACK
These compact, ultra slim handheld UHF CB radios are 80 channel and packed with features. Designed and engineered to fulfil the needs of our users and meet the performance expectations for which GME products are renown.
What sets the TX655 apart from the rest of the pack is its tiny size and superior performance. The TX655 is just 12 mm thick yet has a full one watt RF output. For close range communications the radio can be switched to 0.5 watts to increase the available talk time. The receive sensitivity and front end filtering of the TX655 meets GME's high standards and you will find the unit is unbeatable in all areas.
Specifications
GENERAL

Complies with

AS/NZS 4365:2011 for radio communications equipment in the UHF CB and personal radio service.

Frequency Range

476.425 – 477.4125 MHz

Number of Channels

80 (75 Voice - 2 Telemetry-RX only - 3 Guard-RX only)

Channel Spacing

12.5 kHz

Operating Mode

Simplex or half duplex

Privacy Codes

38

Operating Temperature

-10˚C to + 60˚C

Battery Source

Li-Ion 3.7 V DC 720 mAh rechargeable battery pack

Operating Time

10 Hrs (Transmit 5% - Receive 5% - Standby 90%)

TRANSMITTER

RF Output

Hi – 1 watt / Low – 0.5 watts

Modulation

FM

Max. Deviation

± 2.5 kHz

Modulation Distortion

< 5% (1 kHz 70%)

RECEIVER

Usable Sensitivity

> – 118 dBm

Maximum Audio Output

> 0.3 watts maximum (8 Ohms)

Modulation Distortion

< 5% (1 kHz 70%)

Specifications are typical unless otherwise indicated and may be subject to change without notice or obligation.
Microprocessor controlled frequency synthesiser - Allows user programmable control of scanning, channel memories and selected feature options.

Calling tone/Roger beep - Alerts you to incoming calls.

Programmable scan function - Scans up to 80 UHF CB channels.

Dual watch - Monitors two channels simultaneously.

In-built CTCSS - User selectable Continuous Tone Coded Squelch system for quiet channel operation.

VOX - Voice activated transmit for hands free operation.

1 watt/0.5 watt RF power - When transmitting in close range you can conserve battery power by using the Low Power setting.

In-Built LED torch

Individually programmable duplex function - User selectable for those individual repeater channels in your area.

Room monitor function

Power-Save feature - Sleeps during periods of inactivity.

Intercom function - For use with optional intercom connector.

In-built Li-Ion rechargeable battery - Average 10 hours working time.

Voice scrambler - Makes your voice unintelligible to others not using the same scrambler technology.

Keypad Lock - Prevents accidental button presses.

Backlit LCD - For night viewing.