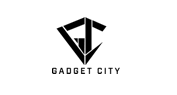 | | | |
| --- | --- | --- |
| | Shopping Cart | |
The LIGHTNINGCELL G06 TELEPHONE VOICE CHANGER MALE-FEMALE is
currently out of stock
LIGHTNINGCELL G06 TELEPHONE VOICE CHANGER MALE-FEMALE
FREE POSTAGE AUSTRALIA WIDE
We have had voice changers before but NEVER as good as this model.
It's designed by an American Engineer who also developed our most popular bug detector.
You just have to hear the quality of this unit to believe it. You can change your voice from male to female at will or simply disguise your voice beyond recognition.
Even your own spouse will not recognize you on this one folks. The high quality acoustic coupler attaches to the headset and you simply talk into the mic on the unit.
Runs on one 9 volt battery. Comes with handsome carrying case and detailed instruction manual.

Specifications And Features
1. Professional grade voice changer
2. Lightweight and compact
3. Zippered black case
4. Powered by a 9V battery, not included
5. Easy To Use!
6. Fits On Almost All Telephones Even Cell Phones.

Connection the Voice Changer to a Telephone
1.Place the acoustic coupler against the microphone
portion of the handset. Make suer the holes in the microp
hone portion of the hand set are fully covered by the a
coustic coupler. Then wrap the coupler's strap around the
handset and fasten (see figure 1 below)

Figure
1.Attaching the Coupler to the Handest
2.While holding the receiver to your ear. position the handest
in such a manner that the microphone section with attached
coupler is angled upward away from you mouth
3.Turn the voice changer on by placing the slide switch to the
"NO" position . Set the selector switch to the desired position
4.Speak in a normal tone of voice ACROSS the microphone of the
voice changer(do not speak directly INTO it)
5.At the end of your call,turn the voice changer off.

Replacing the Battery.
.Slide the bottom cover off.(see figure 2 below).Replace the
battery with a Mallory 9V Duracell or Eveready 9V Energizer
.Use good quality alkaline batteries only.