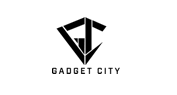 | | | |
| --- | --- | --- |
| | Shopping Cart | |
The Maxxeon WorkStar Pocket Floodlight White Light Wide Beam 120 emi is
currently out of stock
Check out

Torches

category for other Great deals.
Maxxeon WorkStar Pocket Floodlight White Light Wide Beam 120 emitter lumens
Free post Australia wide
1 Year Warranty
LED penlights and LED inspection lights generally have weak and narrow beams. Not the Professional LED Pocket Floodlight™. It has a bigger and brighter beam, so you too can Master the Dark!
The new 3rd generation MAXXEON WorkStar® 220 is many times brighter than ordinary LED penlights - that's a given. But just as important is the size of the beam. The Pocket Floodlight's™ beam is huge compared to other LED penlights. Is it really a floodlight? Well, no, but it is a light that is much more useful than other LED penlights and LED inspection lights. See the "Reflector" line of the performance table for more details. Our LED Pocket Floodlight™ is just what you've been waiting for, so wait no more!
This compact, 6" LED inspection light weighs only an ounce, and clips easily and comfortably into any pocket - always at the ready!
The rugged WorkStar 220 LED Pocket Floodlight™ is designed for technicians for daily use in a demanding shop, manufacturing or maintenance environments. The tough T6 aluminium body is anodized black and is virtually indestructible. All threaded joints have rubber O-ring seals, so it is water resistant. The rugged tail cap switch is rated at 100,000 cycles and is sealed to avoid contamination by dirt and grit. As well, the switch has a momentary action position, in addition to the standard ON/OFF operation.
Specifications
Parameter
Performance
LED Brightness
(Luminous Flux)

120 emitter lumens

LED, Colour, Power

Cree XP-E, Cool White, 3 W

Forward Current

400 mA (typical)

Battery Voltage Range

4.8 - 3.3 volts

Batteries included

3 AAAA alkaline

Run time with alkaline batteries

2 hours to half brightness & 4 hours useable light with typical intermittent use

Reflector

Custom designed flood reflector with Orange Peel finish creates a huge floodlight beam - no rings, no shadows, no hot spots. The distance to diameter ratio is about 1:1, meaning at 1 ft from an object, the beam is about 1 ft wide.

Lens

Glass

Aluminum Body & Head

T6 Aluminium with Black Type II Anodizing

Overall length

6 inches (15 cm)

Head Diameter

9/16 inches (14 mm)

Body Diameter

7/16 inches (10 mm)

Tailcap Switch

Click ON / click OFF - plus half-press momentary ON;
Equipped with a rubber cap that seals out dirt and grit. Rated at 100,000 cycles

Weight

1 ounce (28 grams)

Water Resistant

Threaded joints have rubber O-ring seals & tail cap switch is sealed with a rubber cap

Included

WorkStar 220, pen clip, 3 AAAA alkaline batteries

Warranty

1 year