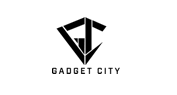 | | | |
| --- | --- | --- |
| | Shopping Cart | |
The ORICOM ECO85-2 AMPLIFIED DIGITAL CORDLESS PHONE is
currently out of stock
ORICOM ECO85-2 AMPLIFIED DIGITAL CORDLESS PHONE
currenlty out of stock


This amplified digital DECT cordless phone offers simplicity and style that is hard to resist. One touch volume boost, hands-free speakerphone and extra loud speaker, makes this ergonomic phone ideal for seniors or persons with low to moderate hearing loss or for use in noisy environments.

One Touch Boost Button
This provides up to 21 decibels of amplification.
Hearing Aid Compatible
The phone contains an inbuilt inductive coupler which offers Hearing Aid users clearer sound. Simply switch your hearing aid to the "T" setting to use this function.
Loud Hands-free Speakerphone
Offers hands-free freedom when making or receiving a call at a higher volume for easy listening.
Extra Loud Ringer
Now you can hear your phone ring no matter how far away you may be.
20 Name & Number Phone Book
Store all of your contacts within your phone and make keeping in touch so much easier.
Caller ID
This displays the name and number (depending on phone features) of the person calling you. This service requires a subscription to the service from your local phone provider at an extra fee.
High Contrast Amber Backlit Display
The display lights up when there is an incoming call or when you touch the keypad, this allows easier operation in low light conditions.
Clarity, Range & Security
DECT Cordless Phones offer crystal clear voice quality, extended range and added security.
Wi-Fi Friendly
It won't interfere with your wireless network.
Multi-handset capable (up to 5 handsets)
Click here to see how extra cordless handsets will make your life easier.
| | |
| --- | --- |
| Technical Specification | Eco85-2 |
| Technology | DECT |
| Number of handsets Supplied | 2 |
| Maximum number of Handsets | 5 |
| Additional Handsets Available individually | YES |
| Display Type | 14 Segment with icons |
| Backlit LCD | Amber |
| Headset jack | NO |
| Multiple language support | YES |
| Battery Type and Quantity (per handset) | 2 x AA NiMH |
| Auto standby power saving mode | NO |
| Detachable belt clip | NO |
| Backlit Keypad | NO |
| Wall Mountable | NO |
| | |
| Features | |
| Speaker Phone on Handset | YES |
| Speaker Phone on Base | NO |
| Keypad on Base | NO |
| Corded Handset on Base | NO |
| Phonebook, | 20 Name and Number |
| Last Number redial (Number of memories) | 0 |
| Mute function | YES |
| Recall function | YES |
| External/Internal call transfer between handsets | YES |
| 3-way conference (2 internal 1 external) | YES |
| Intercom between handsets | YES |
| Adjustable Ring volume control on handset | YES |
| Adjustable Ring volume control on base | YES |
| Ring melodies selection on handset | YES |
| Ring melodies selection on base | YES |
| Handset key lock | YES |
| Caller ID | YES |
| Phonebook lookup | YES |
| Call log | YES |
| New call indication | YES |
| VMWI indication (for Voice Mail Services) | YES |
| | |
| Answering Machine Features | |
| New message indication | N/A |
| Incomming message recording time | N/A |
| Announce only mode | N/A |
| Memo record and playback | N/A |
| pre-recorded OGM's | N/A |
| Remote access operation | N/A |
| Programmable remote code | N/A |
| Call screening with breakthrough | N/A |
| Date and time stamp | N/A |
| Audio message alert on handset | N/A |
| Programmable ring delay with toll-saver mode | N/A |
| | |
| Accessability Features | |
| Hearing Aid Compatible (HAC) | YES |
| Amplified Ringer | YES (80dB) |
| Amplified Reciever | YES (21dB) |
| Visual Ring Indication | YES |
| PIP on number 5 | YES |
| Large Buttons | YES |
| One Touch Memory Buttons | YES |
| High Contrast Colour Scheme | YES |