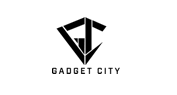 | | | |
| --- | --- | --- |
| | Shopping Cart | |
The ORICOM PMR1250 1 WATT UHF HANDHELD CB RADIOS is
currently out of stock
Check out

Oricom UHF HandHeld

category for other Great deals.
ORICOM PMR1250 1 WATT UHF HANDHELD CB RADIOS
3 YEAR WARRANTY
FREE POSTAGE AUSTRALIA WIDE
The PMR1250 is as feature packed 2-way radio with up to up to 7km range. Offering exceptional sound quality, VOX hands-free operation and the convenience of rechargeable battery power.
Range
Maximum transmit power will deliver up to 7km range.
80 Narrowband Channels*
Allows you to choose from 80 transmission frequencies to transmit or receive messages.
Backlit display
The display light up when receiving a transmission our when you push a button.
Dual channel monitor
Allows you to monitor two channels simultaneously.
38 interference eliminator codes (CTCSS)
Block out any unwanted conversations.
Channel scan
Gives you the option to scan channels and lock on any active channels.
Automatic squelch control
Reducing background noise when no communication is taking place.
Duplex (range extender)
Local repeater stations re-transmit your signals over a wider area. This extends the effective range of the radio, giving you the greater reach.
Keypad lock
To prevent changes to the settings or channels by mistakenly pressing buttons.
Hands-free (VOX) capable
Attach a compatible VOX headset for full hands free communication.