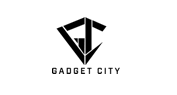 | | | |
| --- | --- | --- |
| | Shopping Cart | |
The ORICOM TP170WP CARE170 SPECIAL NEEDS PHONE is
currently out of stock
Check out

Special Needs Phones

category for other Great deals.
TP170 CARE170 - Care Phone with Water proof Emergency Call Function with pendant
FREE SHIPPING AUSTRALIA WIDE
1 YEAR ORICOM AUSTRALIA WARRANTY
WATERPROOF Personal emergency pendant (up to 30m)
Talking Caller ID
30 name & number memories
Amplified receiver up to 20 dB
Extra loud ringer
High quality hands-free remote speakerphone
Battery back up protection (4AA batteries supplied)
Perfect for seniors, elderly parents or loved ones who live alone, the Oricom Care Phone delivers priceless assurance for both the user and thier family that in an emergency situation users can call for help without the need to get to their phone. Never feel alone again.

Emergency Pendant
The phone's emergency pendant can be worn around your neck or on the wrist and should the user fall, feel threatened or be unable to reach the phone they just press the red button on the pendant or the SOS button on the phone. This remotely activates the emergency call message which is sent to the users chosen numbers. The people alerted hear the pre-recorded message that assistance is required.
Caller ID
Displays the name and number (depending on phone features) of the person calling you. This service requires a subscription to the service from your local phone provider at an extra fee.
Speakerphone
Offers hands-free freedom when making or receiving a call.
Hearing Aid Compatible
The phone contains an inbuilt inductive coupler which offers Hearing Aid users clearer sound. Simply switch your hearing aid to the "T" setting to use this function.
30 Name & Number Phone Book
Store your most frequently dialled numbers.
Amplified Receiver
Allows you to adjust the volume in the earpiece to a higher level for comfortable listening.