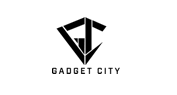 | | | |
| --- | --- | --- |
| | Shopping Cart | |
The ORICOM UHF180 5WATT 80CH UHF RADIO+GME AE4018K1 ANT PACK is
currently out of stock
Check out

Oricom UHF Radios

category for other Great deals.
ORICOM UHF180 5WATT 80 CHANNEL UHF RADIO+GME AE4018K1 ANT PACK
5 YEAR ORICOM AUSTRALIA WARRANTY

80 CHANNEL+5 Year Oricom Australia Warranty

The NEW UHF180 5.0 watt UHF CB is a unit that is so trim it can be attached easily to the most cluttered of dashes. Its compact transceiver is robust and can be easily installed in tight spaces.
The external heat-sink cools quickly, ensuring the radio maintains the highest possible output power.
Ultra compact remote head and transceiver
Offers greater flexibility for easy installation.
80 CHANNELS
Allows you to choose from 80 transmission frequencies (38 voice) to transmit or receive messages.
5 Watt Maximum TX Output Power
Maximum transmit power for best possible range.
200 Receive Only Channels
Allows you to program in other channels in the UHF frequency between 400MHz to 512MHz and monitor transmissions.
Duplex (Range Extender) Capability
Local repeater stations rrea. This extends the effective range of the radio, giving you the greater reach.
38 interference eliminator codes (CTCSS)
Block out any unwanted conversations
Open/Group/Priority scanning
Gives you the option to scan all channels in memory and lock on any active channels or to select the channels you wish to monitor/listen to in a group, along with a priority channel (priority watch).
Large easy to read Tri-Colour LCD display (green/amber/cherry)
The keypypad and Liquid Crystal Display (LCD) is backlit for easy viewing at night or in low light situations.
Rugged chassis construction with integrated heat sink
The external heat-sink cools quickly, ensuring the radio maintains the highest possible output power.
UHF180
Package includes: Package includes: 1 x In-vehicele UHF CB radio transceiver, 1 x Microphone, 1 x microphone holder, Power cable and in-line fuse, 1uhf mounting brackets and fittings.
5 year warranty - Peace of mind. Buy your Oricom product with confidence.
GME AE4018K1 UHF FIBREGLASS ANTENNA
GME MADE HIGH GAIN ANTENNA
4.5db UHF Antenna Equivalent to 6.6dbi
GME ELECTROPHONE (AE4018K1)
UHF 477MHZ F/GLASS BLACK
4.5M CABLE BASE AND LEAD AND CONNECTOR
Length is 860mm with spring+base and elevation
AE4018K1, elevated feed tube with heavy duty spring + heavy duty fibreglass colinear, 4.5m coax + PL-259.
COMES WITH A 4.5M CABLE+SUPERB HEAVY DUTY SPRING+BASE+PL259 CONNECTOR+ELEVATED FEED CABLE ASSEMBLY+BLACK FIBREGLASS RUGGED AND STRONG WHIP.
BEST SELLING GME UHF ANTENNA ON THE MARKET