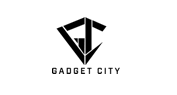 | | | |
| --- | --- | --- |
| | Shopping Cart | |
The THUNDER 20A AMP DUAL BATTERY CHARGER SYSTEM KIT DC TO DC CHARGE is
currently out of stock
THUNDER 20A AMP DUAL BATTERY CHARGER ISOLATOR SYSTEM KIT DC TO DC CHARGER MPPT SOLAR AGM MPPT 300W TDR2020
Free postage australia wide
The TRD02020 is a battery isolator , 8 stage battery charger from the vehicle and 3 stage battery charger from the solar all in one , Isolating the start battery with the ignition off and including charge functions of BOOST , FLOAT and ABSORPTION charge. This unit will also compensate for low voltage wiring to it and the auxiliary battery DOES NOT RELY on the alternator to receive it's charge rate which in a lot of cases is not the optimum anyway, So if you need more battery capacity from your system consider this as an alternative you may have enough , just the Auxiliary battery may not be getting it's full charge.This unit also features MPPT ( maximum power point tracking ) solar regulator for connecting in with a solar panel system as well.
Works with 12volt GEL AGM WET AND CALCIUM BATTERIES
With a 20A output the TDR02020 may enough power to charge your auxiliary battery ( subject to how many ampp hours they are ) while you are driving. Once the vehicle is turned off, the DC to DC charger will switch to the solar input when the main battery drops to 11.9V. An easy to read display shows your battery charge percentage and a Thunder logo that lights up in 10% increments.

FEATURES
Over temperature protection
Over charge protection this unit will automatically adjust its output based on battery and ambient temperature, preventing overcharge and overheating in small batteries and hotter climates.
Reverse connection protection will detect and indicate a reversed connection on the input and output terminals preventing damage to the internal circuitry of the unit.
Over and under voltage protection will automatically shut down if it detects an over voltage or under voltage problem preventing damage to the battery.
Spark-free protection the charger will not begin charging unless the load is securely connected, preventing output leads from sparking due to accidental short circuit.
SPECIFICATIONS
Model: TRD02020
Weight: grams
Charging style: 8 stage from vehicle and 3 stage from solar
Input: 12.4 to 16.0 Volts DC
Output voltage: 13.1-16.2V (stops charging when alternator or vehicle battery below 11.9V)
Output current: 20 Amps
Minimum start voltage for 2nd battery: 1.5 Volts
Maximum solar input voltage: 25 Volts
Maximum solar watt input: 300 Watts
Soft start: Yes
Battery range: 18 to 250Ah

INCLUDES:
1x Genuine Thunder TDR2020 dc to dc charegr with installation instructions
3x Terminal Covers
4x Insulators
4x Mounting screws
Note: The photo shows how to wire up the item. It does not come with the battery, solar panels and alternator shown in the photo. Also, the unit will not work in conjunction with home solar panels .